Source
Booby-trapped apartment where alleged Aurora theater shooter lived vexes cops
Posted: 07/20/2012 07:43:23 PM MDT
By Tom McGhee and Monte Whaley
A tangle of wires, trip wires, jars full of liquid and things resembling mortar rounds looked like it would keep bomb technicians out of the alleged Aurora theater shooter's apartment until Saturday.
Aurora Police Chief Dan Oates on Friday night called the potentially explosive mess "vexing" and said that Saturday, bomb technicians from Colorado would get help from the federal government.

"Hopefully, we will be able to address and solve that problem tomorrow," he said.
Until then, the building at 1690 Paris St., where the gunman who allegedly killed 12 and injured 58 others during an early-morning showing of the newest Batman movie lived, remains evacuated. Residents evacuated from four other buildings near it were being allowed to return briefly to retrieve necessities, such as medication, Oates said.
Rumors flew around the complex at Peoria and East 17th Avenue, as residents mingled with medical students from the nearby University of Colorado Anschutz Medical Campus and others who came by to see what had become a macabre reminder of the mass shooting at the nearby Century Aurora 16 movie theater.
"It has been very confusing and very frightening," said Kaitlyn Fonzi, who lives with her boyfriend in the apartment below James Eagan Holmes, 24, who has been identified as the alleged shooter.
Friday morning, police officers and FBI agents rode a firetruck bucket to the third floor of the three-story building, smashed a window with a long pole and took pictures inside Holmes' residence.
Aurora Deputy Fire Chief Chris Henderson said they found a number of liter-sized soda bottles filled with an unknown liquid connected with wires inside.
"We're not sure exactly where they connect to," Henderson said.
Earlier plans to send in a robot were scrapped for the moment.
Henderson said earlier Friday that if a robot somehow detonated the device, the situation would be worse.
Fire crews have been on hand to fight any blaze, but engines have begun to leave.
Henderson said he had never seen a device like this before. He called the situation "fluid" and said it "could change at any moment."
Jim Yacone, special agent in charge of the Denver FBI, said emergency workers were working on "how to disarm the flammable or explosive material."
Yellow police tape remains around the run-down complex.
Fonzi, a University of Colorado Denver biology major, said Holmes' apartment erupted with loud techno music around midnight Wednesday.
She went up to the apartment to ask him to turn the music down. The door was ajar, and she placed her hand on the doorknob but didn't push it open. Something made her think she shouldn't go in, she said.
She thought Holmes might have wanted to lure someone inside.
"There has never been music like that playing in that apartment until last night," she said.
Tom McGhee: 303-954-1671, tmcghee@denverpost.com or twitter.com/dpmcghee
---
Live updates from the apartment scene
Source
Aurora theater shooting: Live updates from the apartment scene
Posted: 07/21/2012 08:24:03 AM MDT
By Kristen Leigh Painter
The Denver Post
The living room of the 800-square-foot apartment is littered with about 30 softball-sized improvised explosive devices, according to a bomb technician at the scene.
Bomb technicians used a water bottle device to disable the "9D trip device" in the apartment, according to a source at the scene. They sent the device in with a robot, the robot dropped the water device and then retreated.

Technicians then detonated the water device and heard only one explosion. The good news there is that they believe the trip device was destroyed and no other devices were triggered.
Now, they will assess the situation and decide whether it is safe for officers to enter or whether a robot needs to be sent in.
The technician said if reporters see officers donning their explosive ordinance disposal suits, they will know the officers are entering the apartment. They will likely move in quickly, he said, because the suits are hot and the temperature outside is in the 90s.
11:47 a.m. - Detonation was successful. Peoria is now reopened.
11:44 - The controller detonation has happened.
11:40 a.m. - Peoria St. is closed.
11:35 a.m. - Expecting an airhorn blast in 5-10 minutes; and then a detonation.
11: 17 a.m. - Aurora Police have advised media to stand behind their vehicles. They are confident in the safety of the perimeter, but are advising this extra precaution.
Bomb technicians in Aurora have deactivated a trip wire as they work to breach the booby-trapped apartment of theater shooting suspect James Eagan Holmes this morning.
"We have been successful in defeating our first threat," Sgt. Cassidee Carlson of the Aurora Police Department said at midmorning press briefing. "This is some serious stuff they're dealing with."
Gov. John Hickenlooper is at the scene as crews rest before entering the second phase of their operation, which likely will include a controlled detonation. Police would first close off Peoria Street.
The building at 1690 Paris St. has been evacuated since early Friday morning after Holmes was taken into custody following the shooting rampage that left 12 dead and 58 wounded.
Police hope that throughout the day, the apartmentment can be made safe so that the investigation into the shooting can proceed.
Carlson said police are hoping to preserve as much of the scene as possible to aid the investigation.
"We don't want to lose evidential value," she said. "Anything that's in there, we're going to be using as evidence. So we're going to be very cautious with how we deal with things, with how we take things out."
Police plan to keep residents of the area informed with reverse emergency calls and Peoria Street will be closed periodically as needed.
Shortly after taking Holmes into custody early Friday morning, police evacuated his apartment building. When they discovered the traps, they evacuated four adjacent apartment buildings.
Police officers and FBI agents used a firetruck bucket Friday morning to ride to the top floor of the three-story building. They smashed a window with a long pole and then took pictures of the inside of Holmes' apartment.
Aurora Deputy Fire Chief Chris Henderson said they found a number of liter-sized soda bottles filled with an unknown liquid connected with wires inside.
---
Shooting suspect's booby-trapped apartment: 'Set up to kill'
Source
Shooting suspect's booby-trapped apartment: 'Set up to kill'
By John M. Glionna This post has been updated. See the notes below for details.
July 21, 2012, 10:27 a.m.
AURORA, Colo. -- Bomb experts and law enforcement authorities successfully completed the first phase of their delicate, dangerous work Saturday morning dismantling the booby-trapped apartment of James E. Holmes, the suspect in the Colorado movie theater shooting.
[Updated at 10:52 a.m. PDT, July 21: At 11:40 a.m. MDT a controlled explosion was detonated inside the apartment after several blocks of nearby Peoria Street had been evacuated. A large concussion followed a cry of "fire in the hole!" by one of the personnel working to disable the explosives inside.]
"We have been successful in defeating the first threat, which includes defeating the tripwire and the first incendiary device," said Aurora Police Department Sgt. Cassidde Carlson.
A tripwire was rigged to set off a device when someone entered the apartment, she said, adding that "it was set up to kill that person"
Experts are now reassessing their next moves as five apartment buildings surrounding Holmes' apartment have been evacuated. The second phase could include a controlled detonation of devices inside, which would shut down at least one nearby street.

Authorities said Holmes' tiny 800-square-foot apartment was spartanly furnished with a few pieces of furniture and some clutter and belongings in piles, all secondary to its real purpose: to serve as a death trap.
"This was definitely designed as a kill zone for first responders," said a law enforcement official who declined to give his name because of the sensitivity of the investigation. "We presume that he didn't know whether he would be killed by law enforcement at the scene of the movie theater."
What Holmes left behind inside the three-story brick apartment building, authorities said, was designed as his final calling card. "He tried to lure people in here as a backup to his life, which he assumed would be ended by police," the official said.
The official, who said he has reviewed videotape of the apartment taken Friday by a robot, called Holmes' handiwork "somewhat sophisticated."
"When you consider that 90% of the amateur explosive devices made in this nation are experimental in nature, made of pipe bombs using PVC or steel pipes with rudimentary fuses, what you see here is a very well-made booby trap," the official said.
"There is evidence of attention to things, a level of sophistication. He was no expert, but there was some study involved."
He said that Holmes will likely face a number of additional federal and state weapons charges from what authorities are finding in the apartment.
"There's everything in there, including devices that combine liquids and ammunition."
He said there were 30 aerial shells "that you might find in a fireworks display" along with some improvised grenades, jars containing accelerants, black powder and bullets."
Officials were worried that any controlled blast they conducted inside the apartment might set off other devices, like a malevolent puzzle.
"You're not dealing with military or commercial hardware here – those are stable. This is the work of an amateur and it definitely is not stable."
By 9 a.m. MDT on Saturday, police had turned off electricity in the area and officers were climbing adjoining apartment buildings to assess wind direction.
Gopal Patek stood on the sidewalk just outside the police barricade with his 3-year-old son in his arms. The power had been cut to this apartment so he decided to come outside and take a look.
He shook his head in disgust at what he saw. His son pointed to the flashing police lights and told his father there must be a fire nearby. But Patek knew better.
Patek came to the U.S. from Germany three months ago. "Whenever I thought of America, it was always fanatics with guns and gang violence," he said.
"Now that I'm here, I find an armed maniac in my neighborhood. I'm right on the edge. If I eve hear of gang violence on this street, that's it – I'm going home."
---
People who knew Colorado theater shooting suspect are baffled
Source
People who knew Colorado theater shooting suspect are baffled
By Joe Mozingo and Matt Stevens, Los Angeles Times
July 20, 2012, 11:00 p.m.
The suspect in the Colorado shooting Friday was described as a shy but polite, highly intelligent young man with a gift for science. He grew up in an affluent suburb of San Diego, played soccer and ran cross-country in high school, and graduated with honors at UC Riverside with a degree in neuroscience.
Few details in the emerging sketch of James E. Holmes — the 24-year-old alleged to have killed at least 12 people and injured 58 others at a movie theater — offer any answer to the question Americans find themselves once again asking after a gun rampage: Why?
Friends and neighbors were baffled, and Holmes left no clues online as to his potential motives or mental state. Authorities say he booby-trapped his apartment in Aurora, Colo., with explosives and chemical devices, and they were still working to disable them late Friday before they could collect evidence that might yield insight into his thinking.

The suspect had been pursuing a doctorate in neuroscience at the University of Colorado Denver Anschutz Medical Campus in Aurora for a year, but had begun the process of withdrawing from the program last month, officials said. It is not clear what triggered his decision to drop out, although some reports suggested he was having troubles with his studies.
The attack appears to have been carefully planned. Carrying an AR-15 assault-style rifle, a shotgun and two Glock pistols, the killer walked into a multiplex theater screening the new Batman movie,"The Dark Knight Rises,"with dyed red hair and saying he was the Joker, according to law enforcement. He wore a gas mask, a ballistics helmet and vest, and groin, throat and leg protectors. He released two smoke- or gas-emitting devices, and then opened fire, shooting at anyone who tried to escape. He was arrested without incident near a white Hyundai in a parking lot nearby.
The Aurora police chief said Holmes bought each of the four guns from retailers over the last two months and purchased 6,000 rounds for the assault rifle and the two Glocks over the Internet.
Kaitlyn Fonzi, 20, a graduate student who says she lives in the apartment below the suspect, told the Associated Press that she heard techno-like music reverberating from his apartment around midnight. She went upstairs and felt the door was unlocked, but she didn't open it.
"I yelled out and told him I was going to call the cops and went back to my apartment," she said.
When she called police, she was told they were busy with a shooting and could not respond to her complaint. She said she was shaken to hear that the apartment was booby-trapped, and she suspected the music had been set on a timer at the time of the shootings.
"I'm concerned if I had opened the door, I would have set it off," she said.
Holmes' father, Robert, a software engineer, left the family's home in Rancho Peñasquitos Friday morning with a police escort, while his mother, Arlene, a registered nurse, remained at home.
A neighbor described Holmes as a very shy, well-mannered young man who was heavily involved in the local Presbyterian church.
"He seemed to be a normal kid. I don't know what triggered it," said Tom Mai, a retired electrical engineer. "This makes me very sad."
His comments were echoed by many who had passing acquaintance with Holmes. Few seemed to know him intimately, but he was not totally withdrawn; he had friends and played sports. His junior varsity soccer photo shows him looking confidently into the camera wearing his No. 16 jersey.
One fellow Westview High School student, who asked not to be identified, listened as people reviled the suspect all morning, and only at lunch did he learn they were talking about his old classmate.
"I got a call from another friend who asked, 'Do you know who it is? Jimmy Holmes,'" he said. "I was silent and no longer hungry."
He said he and Holmes were part of a four-person group that ate together during their sophomore and junior years. "We had the same humor," the friend said. "We were all people who didn't have go-to best friends, so we all ate lunch together."
He said that Holmes had a "dark, sarcastic kind of humor" but that he never "read it as psychotic," and he wasn't notably introverted within their circle.
"Looking back, I guess he was dorky, and so was I. He wasn't quiet, but he didn't make a big effort to make friends."
UC Riverside Chancellor Timothy P. White said that Holmes was an honor student as an undergraduate there. He had no run-ins with police on campus or anything else that would foreshadow what happened. White said professors who knew Holmes expressed disbelief about what occurred.
"We are very deeply saddened by this horrific event," he said.
He said neurological sciences is a rigorous area of study on campus. "He was an honor student, so academically, he was at the top of the top," he said.
Jessica Cade, 23, a graduate student at UC Riverside, lived in the same honors dorm as Holmes and said that she would occasionally go out with him with friends.
"He was a very nice guy. He was very, very smart; a little weird — kind of like you'd expect a really smart guy to be," Cade said. She said that Holmes and other young men in the dorm often played video games, especially Guitar Hero, but nothing out of the ordinary.
"They're calling him 'deranged' and a 'lunatic.' Never in a million years would that have crossed my mind," Cade said. "I was horrified when I saw his picture on the news. I was very close to fainting in the office."
Holmes appears to have left little record of his thoughts or activities online, with no Facebook, Twitter, LinkedIn or Myspace accounts under his name. He had no previous run-ins with law enforcement.
joe.mozingo@latimes.com
matt.stevens@latimes.com
---
Bomb squads to enter Colo. suspect apartment
Source
Bomb squads to enter Colo. suspect apartment
by Thomas Peipert - Jul. 21, 2012 10:03 AM
Associated Press
AURORA, Colo. -- Authorities on Saturday began the intricate process of disarming booby traps in the apartment of the suspect behind the Colorado movie theater rampage, hoping to find clues inside to the motive for the shootings without causing an explosion that could destroy key evidence.
Scores of law enforcement officials, including bomb squad technicians and dozens of federal agents, removed one trip wire and one explosive device inside James Holmes' apartment Saturday, and "other devices" are in there, Aurora police Sgt. Cassidee Carlson said.
"We have been successful in defeating the first threat," Carlson said. The traps were meant to kill the first people entering the apartment, she said.
Holmes, 24, was arrested early Friday outside the suburban Denver theater with high-powered weapons and ammunition and charged with the rampage that killed 12 and injured 58 during the midnight showing of the new Batman movie, "The Dark Knight Rises."
Makeshift memorials sprang up for the victims, including a U.S. navy sailor, an aspiring sportscaster and a man celebrating his 27th birthday. In his Saturday radio address, President Barack Obama urged Americans to pray "for the victims of this terrible tragedy, for the people knew them and loved them, for those who are still struggling to recover."
Seven of the wounded remained in critical condition on Saturday, some with injuries that could be permanent, a trauma surgeon said.
Police have been unable to enter Holmes' apartment after learning it had been booby-trapped with trip wires and possible explosives, and evacuated several buildings around it.
Experts entered the apartment and began to disarm the trip wires one by one to render them harmless, hoping not to detonate anything that could eliminate evidence against the suspect or information about a motive.
"We don't want to lose evidential value," Carlson said.
About 30 ammunition shells and up to 30 other devices in the apartment also need to be disarmed, she said.
"A controlled detonation or another triggering mechanism" might be required, she said.
Police grimly went door to door late Friday with a list of victims killed in the worst mass shooting in the U.S. in recent years, notifying families who had held out hope that their loved ones had been spared.
The victims included 23-year-old Micayla Medek, said Anita Busch, the cousin of Medek's father. The family took the news hard, but knowing her fate after waiting without word brought them some peace, Busch said.
"I hope this evil act, that this evil man doesn't shake people's faith in God," she said.
Besides Medek, relatives confirmed that Alex Sullivan and Jessica Ghawi were among those killed, Sullivan on his 27th birthday, as they gathered for a midnight showing of the newest Batman movie "The Dark Knight Rises."
Aurora Police Chief Dan Oates said Holmes used a military-style semi-automatic rifle, a shotgun and a pistol to open fire on the unsuspecting theater-goers. He had bought the weapons at local gun stores within the last two months. He also recently purchased 6,000 rounds of ammunition over the Internet, the chief said.
The suspect's stellar academic record, apparent shy demeanor and lack of a criminal background made the attack even more difficult to fathom.
It also wasn't known why the suspect chose a movie theater to stage the assault, or whether he intended some twisted, symbolic link to the film's violent scenes.
The Batman movie, the last in the trilogy starring Christian Bale, opened worldwide Friday with midnight showings in the U.S. The plot has the villain Bane facing Bale's Caped Crusader with a nuclear weapon that could destroy all of fictional Gotham.
In New York City, Police Commissioner Raymond Kelly said: "It clearly looks like a deranged individual. He has his hair painted red. He said he was the Joker, obviously the enemy of Batman."
Oates would not confirm that information, but did say he spoke to Kelly. Asked whether Holmes had makeup to look like the Joker, Oates said: "That to my knowledge is not true."
Near the entrance to the theater's parking lot, a makeshift memorial of 12 candles sat in a row alongside piles of flowers, and dozens of other memorials cropped up around Denver. Up the hill from the theater, about 20 pastors led a vigil for 350 people, some hugging and crying. A sign read, "7/20. Gone Not Forgotten."
An emotional Gov. John Hickenlooper said earlier Friday that people would not be defined by the tragedy.
"We are clear that we are going to rise back and lift ourselves above this," he said.
A federal law enforcement official said Holmes bought a ticket to the movie, went into the theater as part of the crowd and propped open an exit door as the movie was playing. The suspect then donned protective ballistic gear and opened fire, the official said, speaking on condition of anonymity because he was not authorized to discuss the investigation.
Authorities said Holmes shot scores of people, picking off victims who tried to flee. At least one person was struck in an adjacent theater by gunfire that went through the wall. Adding to the terror and chaos were two gas canisters thrown by the suspect that filled the theater with smoke.
Tanner Coon, a 17-year-old Aurora resident who was watching the film with two friends, said he first thought the gunshots were firecrackers. When he realized what was happening, he ducked between seats and waited for the shooter to bark demands.
"When is he going to start telling us what to do? When is this going to become a hostage situation?" Coon said.
When the firing ended, Coon said he started running up the row but slipped in blood and fell on a woman who was lying on the ground. He tried shaking her, he said, but she didn't respond, so he left her behind and ran from the theater.
The shooting was the worst in the U.S. since the Nov. 5, 2009, attack at Fort Hood, Texas. An Army psychiatrist was charged with killing 13 soldiers and civilians and wounding more than two dozen others. It was the deadliest in Colorado since the 1999 attack at Columbine High School, where two students killed 12 classmates and a teacher and wounded 26 others before killing themselves.
Holmes had enrolled last year in a neuroscience Ph.D. program at the University of Colorado-Denver, though he left last month for unknown reasons. In academic achievement, "he was at the top of the top," recalled Timothy P. White, chancellor at the University of California, Riverside, where Holmes earned his undergraduate degree before attending the Denver school.
Those who knew Holmes described him as a shy, intelligent person raised in California by parents who were active in their well-to-do suburban San Diego neighborhood. Holmes played soccer at Westview High School and ran cross-country before going to college.
Police released a statement from his family Friday that said, "Our hearts go out to those who were involved in this tragedy and to the families and friends of those involved."
---
Nation stunned by mass killing at 'Dark Knight' opening in Colorado
Source
Nation stunned by mass killing at 'Dark Knight' opening in Colorado
by Washington Post
The madness, once again, descended without warning. This time, instead of Tucson, Virginia Tech, Columbine or Fort Hood, it was a suburban Denver multiplex where a heavily armed man clad in black came through an emergency entrance, set off canisters of an unknown gas and opened fire in a darkened theater early Friday morning.
Authorities in Aurora, Colo., are just beginning to piece together how and why a gunman killed 12 people and wounded 58 others during the midnight premiere of "The Dark Knight Rises." Suspect James Holmes, 24, was arrested at the scene.
But emerging details suggested that Holmes, a University of Colorado graduate student who was in the process of withdrawing from his neuroscience program, was coming from an ominous place. His apartment, about 5 miles from the Century 16 theater, was rigged with wires and incendiary materials, authorities said. Bomb technicians were trying determine whether they were for show or posed a real danger.
The only near-certainty Friday was that the gunman had acted alone and not as part of a terrorist group or other conspiracy. Federal law-enforcement sources said Holmes bought a ticket, entered the theater, then left and returned through an emergency exit.
"We are not looking for any other suspects," Aurora Police Chief Dan Oates told reporters. "We are confident that he acted alone, but we will do a thorough investigation to make sure that is the case."
Witnesses recounted scenes of chaos and bloodshed inside Theater 9.
Chris Ramos, 20, a Starbucks barista seated in the fifth row, said that about 20 minutes into the movie, someone at the front of the auditorium tossed what looked like stuffed toy baseball bats into the crowd. He said he thought the canisters were some sort of promotional gimmick for the film.
"The first sign that something was wrong was when the guy next to me got shot," said Ramos, who attended the premiere with his sister and two friends. "I shielded my 17-year-old sister on the floor. I started crying, not because I was afraid, but because the tear gas started to burn my eyes."
The gunman looked calm and uttered not a word as he walked up an aisle, firing as he went, witnesses said.
It was complete panic as survivors pushed to reach the exits, Ramos said, adding that he was kicked in the face several times by people trying to get up off the floor and out of the aisle. He estimated that the shooting continued for a minute and a half.
Salina Jordan, 19, was in an adjoining theater watching the same movie when she heard a series of pops. "It was so in sync we thought it was part of the movie," she said. "We thought it was a special effect because they were trying to do it up big for opening night."
Then, bullets began piercing the wall. A teenager to Jordan's right was shot in the jaw. A fire alarm went off.
Officers arrived at the complex within 90 seconds of receiving the first 911 call at 12:39 a.m., authorities said.
In the lobby, near the concession stands, SWAT teams trained their guns on Theater 9. They directed frightened patrons to remain in place -- or to run for the exits -- as gunfire started and stopped. Jordan said she watched a police officer carry out the inert body of a young girl, who appeared to be about 9.
"She had been shot through her stomach, and the blood was just coming out," Jordan said. "Her body was so limp. And her face, there was no life in her face."
Police almost immediately arrested Holmes, who was next to his white Hyundai outside a rear entrance to the theater. Police Chief Oates said the suspect was wearing a "ballistic helmet," a bulletproof vest, leggings, a throat protector, a groin protector, a gas mask and protective gloves.
Federal law-enforcement sources said that all four weapons they think were used in the attack -- two .40-caliber Glock pistols, a Remington 12-gauge shotgun and a Smith & Wesson AR-15 assault rifle -- were purchased legally over the past two months from two national chains: Gander Mountain and Bass Pro Shop.
Authorities began Friday evening to remove the bodies of 10 victims that remained inside the theater. Oates said police were working as quickly as possible to identify them and notify their relatives.
Among the known dead is Jessica Ghawi, said her brother, Jordan Ghawi. She was an aspiring sports journalist who had recently survived a shooting at a mall in Toronto. She had tweeted from the theater shortly before the massacre that she was eager to see the movie.
The Pentagon said that three military personnel were injured in the shooting and that another service member at the theater remained unaccounted for.
Two of the injured are members of the Air Force, while the third serves in the Navy, the Defense Department said Friday afternoon. The unaccounted-for service member is also a sailor. The Pentagon did not identify them or their units or provide details about their conditions.
Other victims remain hospitalized, with at least two in critical condition, and police warned that the death toll could increase. James Denton, trauma director for the Medical Center of Aurora, said 12 patients were admitted with gunshot wounds and three were treated for chemical exposure. The victims ranged in age from 16 to 31.
President Barack Obama and his Republican presidential challenger, Mitt Romney, expressed condolences, canceled campaign events and suspended advertising in Colorado.
Noting that his two young daughters like to go to the movies, just like millions of other Americans, Obama said that he and first lady Michelle Obama would "hug our girls tighter tonight."
The shooting is a "reminder that life is fragile," he said. "Our time here is limited, and it is precious."
Romney, at an appearance in Bow, N.H., said he spoke "not as a man running for office but as a father and grandfather, a husband, an American."
"This is a time for each of us to look into our hearts and remember how much we love one another and how much we love and how much we care for our great country," he said.
Mark Kelly, husband of former Tucson Congresswoman Gabrielle Giffords, told CNN's Anderson Cooper that they both were stunned when they heard the news Friday morning. "Gabby and I had just gotten up and were just horrified," said Kelly, a retired NASA astronaut.
Giffords was one of 19 people gunned down, six of whom died, outside a Safeway near Tucson where she was holding a constituent event in January 2011. She resigned from Congress earlier this year to focus on her recovery.
Kelly told Cooper that the Colorado victims and their families face a long road to recovery. "For me, a year and a half later, I think about this every day. I think about what Gabby goes through, the families of the other victims."
In Aurora about 2 a.m. Friday, police converged on Holmes' apartment about 5 miles from the theater after he indicated it contained explosives.
Oates initially told reporters the apartment appeared to be rigged with "pretty sophisticated" explosives. But, at a news conference later, he said bomb technicians were trying to determine whether the maze of wires and incendiary materials was a legitimate danger.
Holmes, who will have a preliminary court appearance on Monday, had no previous contact with the Aurora Police Department, except for a 2011 traffic summons for speeding, Oates said.
---
Source: Suspect bought guns within past 2 months
Source
Source: Suspect bought guns within past 2 months
by Associated Press and The Arizona Republic
WASHINGTON - The four weapons recovered in the deadly movie-theater shooting in a Denver suburb all were purchased by the suspect from retail gun stores in Colorado in the past two months, according to a federal law- enforcement official.
James Holmes bought one of the four guns -- the first of two .40-caliber Glock pistols -- on May 22 at Gander Mountain in Aurora, Colo., according to the official, who spoke on condition of anonymity because the probe into the shootings is ongoing. The other purchases:
On May 28, Holmes purchased the Remington 870 shotgun from Bass Pro Shops in Denver.
On June 7, Holmes bought the AR-15 assault rifle used in the attacks at a Gander Mountain store in Thornton, Colo.
On July 6, Holmes returned to the Bass Pro Shops store in Denver and bought the other Glock pistol.
Larry Whiteley, a Bass Pro Shops spokesman, said records show that employees in the Denver store followed all federal rules in selling the weapons.
In a separate statement, Gander Mountain said the company operates "in strict compliance with all local, state and federal law regarding firearms ownership and are fully cooperating with this ongoing investigation."
Robyn Thomas, executive director of the California-based Law Center to Prevent Gun Violence, said it is possible that at least one of the guns Holmes is alleged to have used is an assault weapon, which are not restricted in Colorado or Arizona.
"For all intents and purposes, there is no difference between the two states," she said of their gun laws. The most prominent difference is that Colorado voters required mandatory background checks for sales at gun shows after the 1999 Columbine High School massacre.
Also, Colorado can deny concealed-weapon permits in some cases, while Arizona doesn't require a permit at all, Thomas said.
---
AMC won't allow costumes after Colo. shooting
Source
AMC won't allow costumes after Colo. shooting
Jul. 20, 2012 02:20 PM
Associated Press
KANSAS CITY, Mo. -- Movie giant AMC Theatres says it won't be allowing people to wear costumes or face-covering masks into its theaters after a shooting in Colorado that killed at least 12 people and injured dozens more.
The Kansas City, Mo.-based company says in a statement on its website Friday that it is "terribly saddened by the random act of violence in Aurora."
The shooting happened during a a midnight showing of "The Dark Knight Rises" in the Denver suburb. A suspect was arrested outside the theater.
AMC says it is working with local law enforcement in communities across the U.S. to review its security procedures. It says on its website it has more than 300 movie houses, making it the nation's second-largest theater chain.
---
'Dark Knight' massacre: Witnesses describe terror
Source
'Dark Knight' massacre: Witnesses describe terror
Jul. 20, 2012 12:48 PM
Associated Press
AURORA, Colo. -- An eager audience forgoing sleep to take in the midnight showing of "The Dark Knight Rises" instead were witnesses Friday to a bloody mass shooting at a suburban Denver movie theater. Police said a man clad in black threw a canister that spewed smoke before he opened fire. Witnesses said that at first, they thought it was a prank or a stunt. Then the gunman shot steadily at the audience, not speaking. Some of their accounts:
___
Jennifer Seeger, 25, from Aurora said she was in the second row, about four feet from the gunman, when he pointed a gun at her face.
At first, "I was just a deer in headlights. I didn't know what to do," she said. Then she ducked to the ground.
The gunman shot people seated behind her.
"There were bullet (casings) just falling on my head. They were burning my forehead," Seeger said.
The gunman fired steadily except when he stopped to reload.
"Every few seconds it was just 'Boom, boom, boom,'" she said.
"He would reload and shoot and anyone who would try to leave would just get killed," she said.
Seeger said she began crawling toward an exit when she saw a girl about 14 years old, "lying lifeless on the stairs."
She saw a man with a bullet wound in his back and tried to check his pulse, but "I had to go. I was going to get shot."
"I thought it was showmanship. I didn't think it was real," she said.
___
Sylvana Guillen, 20, said when a man appeared at the front of the theater clad in dark clothing looking like a SWAT team member as Catwoman made an appearance in the movie, the audience "thought it was a joke, a hoax."
Then they heard gunshots and smelled smoke from a canister he was carrying, and Guillen knew it was real.
The gunman began walking toward the seats and firing. Guillen said she told her friend, Misha Mostashiry, "You better get ready to be shot."
Mostashiry, also 20, said they couldn't tell where the gunman was.
"All you could do is hope he didn't come for you," she said.
"We ran to the emergency exit and nothing happened. Nothing happened to us," Mostashiry said, with surprise and relief in her voice.
On their dash to the exit, they saw a man slip in the blood of a wounded woman he was trying to help.
___
Tanner Coon told the NBC "Today" show he was at the movie with a friend and his friend's 12-year-old brother when about 20 minutes into the movie the gunman appeared. Coon said that when they realized they were being shot at, they got on the floor in front of their seats.
After "a period of quiet" everyone started to run out.
He said he went to a row behind him and "slipped on some blood and landed" on a woman. He said he shook her, telling her they needed to get out, but she was unresponsive and he "presumed she was dead." He said the 12-year-old was "freaking out" and "really upset" after they escaped the theater.
___
Jaime Marshall, 23, said she had tickets to theater 9, where the gunman opened fire, but had decided before the movie to watch next door in theater 8 with friends.
She said that about 20 minutes in, as a shooting scene played out on the screen, she heard "fire cracker" sounds, and thought someone might be playing a joke. Marshall said people started leaving en masse and the alarm system started blaring. Marshall said she and her friends just sat there confused until someone ran in and told people not to go into the lobby because "someone's shooting people out there."
She said she wasn't sure if it was a prank, but the group decided to leave. Marshall said that as she made her way out of the theater, she saw a girl with a gunshot wound to her leg.
___
Moviegoer William Kent told CBS "This Morning" he was in theater 8, next door to the theater where the shooting happened.
"There was a lot going on in the soundtrack of the movie at that time. So in the beginning, I don't think people realized what was happening," he said.
Kent said he saw pieces of the wall fall out, apparently as shots came through, and the emergency alarm went off. The theater told people to leave.
"There was huge commotion to get out of the theater and when I exited, there were police with assault rifles running in."
"I went out to enjoy a movie and I ended up in a gruesome thing. I don't know how you would qualify it. I think it seems like a terrorist act."
___
Nichole Griek said her 13- and 14-year-old daughters were in the theater when they saw a man dressed in black and wearing a mask step out of the shadows at the front of the theater. They thought he was part of the movie presentation, before he threw out a canister that started smoking and opened fire.
Griek's daughters and their friends bolted from the theater, leaving behind their cellphones, shoes and other belongings. Griek's daughters were unhurt.
"You'd think you'd be able to drop your kid off at the movie theaters, but you can't," she said.
___
Chandler Brannon tells ABC's "Good Morning America" he was in the theater with his girlfriend when he saw smoke and heard popping sounds that he at first believed were fireworks.
When he realized they were gunshots, Brannon said he and his girlfriend and others ducked. He said he and his girlfriend played dead as what sounded like 50 to 70 shots were fired.
He said that because of the smoke, he didn't get a good look at the shooter but saw a silhouette of a person with a gun.
___
Jordan Crofter, 19, of Aurora, said the suspected gunman "looked like an assassin ready to go war."
Crofter was sitting on the left side of the theater and toward the front when the door swung open and a silhouette appeared in front of the street lights.
He said the shooter was calm and almost strutted in, then pulled up his rifle and started shooting, stopping only to reload -- like "shooting fish in a barrel."
When he saw two gas canisters hit the ground, Crofter immediately ran out of the theater.
Crofter said he was the first one in the lobby and when the manager asked what was going on, he yelled, "Bomb."
___
Julia Nguyen, 17, said she saw something fly across the theater, which she thought, at first, was a stink bomb, and then saw a flash.
Then she saw the gunman.
"He was absolutely quiet. He didn't say a word. He just started firing rounds," said Nguyen, who ran out of theater as fast as she could with her friend, Erin Post, 15.
Post said the gunman fired round after round.
"It just kept going and going and going. Like bam after bam after bam," she said. "Between every flash you could kind of see a gas mask."
Outside the theater, they found a 16-year-old bloody and limping boy, suffering from wounds to his thigh and lower calf.
They said they got the teen into the backseat of their car and used belts to put a makeshift tourniquet to stop the bleeding from his leg. They said he kept saying he wanted to find his little sister and that he wanted to pray with them.
They prayed in the car until an ambulance could take him to the hospital.
___
Joel Wheelersburg, 27, said he went to the movie with a church group that included his brother and sister-in-law.
"The first gun scene (in the movie) is where we heard real bullet shots, real gunshots, from our right," he said.
"It sounded like special effects, and from there we saw what seemed like ash or dust from the walls. We saw the smoke coming over, and that's kind of when we knew something wasn't right."
Wheelersburg said people started scrambling to get out through exits at the front and rear of the theater. He heard someone say there was somebody with a gun.
Wheelersburg and his group got out through the lobby and then went outside.
"It was there in the parking lot that reality sunk in. There were so many lights, there was helicopters, police officers, people are literally being carried by other normal people like us," he said.
Later, the group kneeled and prayed.
___
Eric Hunter, 23, said it all started with smoke.
"There was smoke that came in. It had to be a smoke bomb because there was a significant amount of smoke that came in to the theater. Then the gunshots happened," he said.
He and his friends thought what they were hearing firecrackers that were part of the movie. So, they settled back to continue watching the movie for another 10 to 20 seconds before they heard several more shots.
"We knew something was wrong because people started getting up, moving out,"
Hunter said he and his friends made their way to an exit. When Hunter opened the door, he saw two teenage girls -- one shot in the mouth and the other one crying.
Hunter said he was about to close the door when he saw the gunman, dressed in black, wearing what appeared to be a bullet proof vest, and a gas mask.
"He's coming my way so I shut the door. So I hold the door for a little bit. He's banging on the door for about 10 seconds,"
Hunter said he was afraid gunman would shoot through door, so he let it go and managed to get out of the theater.
He said he and other people went back to the theater to help people evacuate but officials were urging people to leave.
Later, Hunter said police began entering the theater, asking people to hold their hands up as they evacuated the building.
---
'Dark Knight' massacre: Sports blogger killed
Source
'Dark Knight' massacre: Sports blogger killed
by Tomer Ovadia - Jul. 20, 2012 10:11 AM
A sports blogger and aspiring sportscaster was among those killed in the shooting earlier Friday at a "Dark Knight Rises" screening in Aurora, Colo., prompting grief and outrage from her colleagues and other members of the media.
Jessica Ghawi -- who was in her early 20s, and also went by Jessica Redfield -- had recently moved from San Antonio to Denver, according to KSAT, and was interning at 104.3 The Fan. She also blogged about the National Hockey League for Busted Coverage and on her own WordPress site, the last entry of which describes being in a shopping mall in downtown Toronto last month "just seconds before someone opened fire in the food court."
"I can't get this odd feeling out of my chest. This empty, almost sickening feeling won't go away," she wrote on June 5. "I noticed this feeling when I was in the Eaton Center in Toronto just seconds before someone opened fire in the food court. An odd feeling which led me to go outside and unknowingly out of harm's way. It's hard for me to wrap my mind around how a weird feeling saved me from being in the middle of a deadly shooting."
Ghawi -- whose Twitter bio reads, "You can find me in the TV studio, NHL arena/ locker room, on a plane, or writing. Southern. Sarcastic. Sass.Class.Crass. Grammar snob" -- was tweeting just moments before her death. In her final tweet -- to Jesse Spector, a hockey writer for Sporting News -- she wrote, "MOVIE DOESN'T START FOR 20 MINUTES."
Spector wrote in a post Friday morning that although he had met Ghawi only twice in person and exchanged a few emails, he considered her a friend, which reflects the "power of her personality."
"Jessica Redfield was going to be a sportscaster, and she was going to be a good one," he wrote on Sporting News's website. "She was sharp, funny, enthusiastic and had the kind of passion for sports and journalism that makes people succeed."
Denver radio sportscaster Peter Burns told CNN that Ghawi, who had interned for KVET 98.1 while living in San Antonio, moved to Denver about a year ago to pursue a career in sports journalism and "wanted to be involved in everything."
"She was just such a vibrant young girl," he said. "She just wanted a career in sports journalism. So she started saving up money and kind of begging her family, 'Allow me to move to Denver and chase my dream.'"
Ghawi's brother, Jordan Ghawi, wrote Friday morning on his blog that he was en route to Colorado, and that early Friday morning he "received an hysterical, and almost unintelligible, phone call from my mother stating that my sister, Jessica Ghawi, had been shot while attending the midnight showing of 'The Dark Knight Rises' in Denver, CO."
He added that Brent Lowak, a mutual friend who was in the theater with her at the time, told him "that he took two rounds and that my sister took one round followed by an additional round which appeared to strike her in the head."
Jordan Ghawi -- whose Twitter bio reads "Student, Firefighter, Paramedic, Amateur Securities Trader, Adventurer, & Humanist with a penchant for knowledge" -- updated his blog later Friday to say he had visited Lowak in the hospital and was told what happened.
As shots rang out, Ghawi wrote, "Jessica advised multiple times for someone to call 911, which Brent immediately attempted to do. Brent then heard Jessica scream and noticed that she was struck by a round in the leg. Brent, began holding pressure on the wound and attempted to calm Jessica. It was at this time that Brent took a round to his lower extremities. While still administering first aid, Brent noticed that Jessica was no longer screaming. He advised that he looked over to Jessica and saw what appeared to be an entry wound to her head. He further stated that Jessica presented with agonal respirations."
Jessica Ghawi's death reverberated on Twitter on Friday.
"Devastated," Burns tweeted. "Lost a very close friend in the shooting last night. @JessicaRedfield came to Denver to pursue sports career. I'm shaking." The Republic is a member of the Politico network
---
'Tea party' again gets undue blame after tragedy
Source
'Tea party' again gets undue blame after tragedy
by Katie Glueck - Jul. 22, 2012 10:18 AM
POLITICO.COM
Another act of mass violence, another round of finger-pointing directed at "tea party" members.
When ABC News issued a report Friday suggesting that the horrific shooting at a Colorado movie theater was perpetrated by a suspect with ties to the movement, the situation had a familiar feel to it, tea party leaders say.
Just as in January 2011, when the Tucson shooting of Rep. Gabrielle Giffords sparked speculation that the perpetrator was either affiliated with the tea party or influenced by its anti-government rhetoric, members were again wrongly fingered as possible culprits and forced to defend themselves against the assumption that there might be a link. This time, tea party leaders responded angrily -- and with a sense of deep frustration over the latest erroneous connection drawn between their political beliefs and gun violence. As they see it, it's the latest attempt to demonize the grass-roots activists, carried out by a hostile media that's all-too-willing to believe the worst about them.
"It truly is not only ridiculous, but it's irresponsible," said Lu Ann Busse, a former tea party leader who is now running for a seat in the Colorado House. "Why would you even say that without the information? People need to not start making accusations, making speculation, that's just designed to inflame people."
While the network later apologized for its "incorrect" report -- and no other broadcast or cable network followed ABC's lead -- by then the damage was done, according to movement leaders.
"There's been repeated incidents where people have an agenda to demonize a certain segment of the population, whether it be the tea party or similar groups," Busse said. "They try to use everything to demonize and marginalize us, and I think it's totally irresponsible and not the way people should act."
Trent Humphries, who was president of Tucson's tea party organization at the time of the Giffords shootings, said he lived around the corner from an older couple, both of whom were shot, one fatally, making the situation that much more unbearable.
"They were friends, it wasn't a political thing for me," he said. "But my family received death threats, we had sheriffs' cars outside, because of stupid comments made ... in the press."
In the aftermath of the Giffords shooting, said Humphries, the media compounded the situation by expecting tea party members to weigh in immediately as opponents of gun control.
"[The press] came to me and asked, 'What should we do about guns?'" Humphries said. "Of course they go to the tea party guy. I said, 'How about you give us a chance to bury our dead, give us a chance to suffer through what we need to suffer through, and then we can get to politics.'"
Jenny Beth Martin, the co-founder of the influential Tea Party Patriots, said after Tucson she received a call from a reporter who asked what she -- as a tea party leader --would have done differently to prevent the shootings, which killed six people, including a 9-year-old girl.
"Last year, I was shocked when a reporter asked if I caused the death of a child," Martin said. "This time, I'm not shocked. I'm just angry. I'm frustrated as well, because there are people who just experienced death in their families. That's where our attention should be today."
Aside from standard criticisms about the press - that it's biased, willing to sacrifice accuracy for a scoop and has a tendency to sensationalize - tea party leaders expressed deeper anger over the media's initial assumptions that a grass-roots political group is somehow fomenting violence on any scale.
"I know the tea party is not a violent group -- in no way, shape or form have we ever demonstrated violence," said Brian Britton, a tea party leader in Colorado. "When we have rallies, we make it a point to clean up after ourselves and peacefully demonstrate. News outlets need to make sure they get the facts correct before they accuse anyone of anything or associate violence with a group, whether it's one side or the other. They need to get the facts right."
The willingness to assume the worst about the movement comes at a time when polls show a drop in support for the tea party and its positions, most notably since last summer's debt-ceiling showdown on Capitol Hill.
Joel Pollak, the editor-in-chief of the conservative website Breitbart.com, said if the media offered more fair portrayals of the tea party, those numbers might look different.
"I think most Americans share what the tea party believes in," said Pollak, who wrote on the site Friday that there would be "more scapegoating from the mainstream media and the Democrats" to come.
"Most Americans prefer limited government, most prefer constitutional government and so on ... but we never get to discuss that," he told POLITICO. "The media puts out an impossible set of false accusations and one-sided litmus tests that the tea party can never pass because the rules keep changing."
Brendan Steinhauser, the federal and state campaigns director at tea party-aligned FreedomWorks, said he's most bothered by what he sees as a double standard in media coverage. Initiatives like the Occupy Movement get "glowing profiles," he said, but the tea party -- which, he argues, tends to be more law-abiding as a movement -- consistently gets slammed for extremism.
"Any chance some in the media and on the left get to slander the tea party movement, they do," he said. "Am I surprised by it? No. It's disgusting to me, it's unfair, but that's why it's important to talk to people in the real world." The Republic is a member of the Politico network
---
Shooting suspect's gun range membership rejected
Source
Shooting suspect's gun range membership rejected
Jul. 22, 2012 01:35 PM
Associated Press
AURORA, Colo. -- Shooting suspect James Holmes applied to join a Colorado gun range last month but never became a member because of his behavior and a "bizarre" message on his voicemail greeting, the range's owner said Sunday.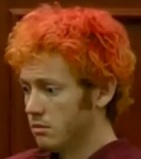 Holmes, 24, emailed an application to join the Lead Valley Range in Byers on June 25 in which he said he was not a user of illegal drugs or a convicted felon, said owner Glenn Rotkovich.
But when Rotkovich called to invite him to a mandatory orientation the following week, he said he heard Holmes' voice ail greeting that was "bizarre -- guttural, freakish at best."
It identified the number as belonging to "James," so Rotkovich said he left a message.
He left two other messages but eventually told his staff to watch out for Holmes at the July 1 orientation and not to accept him into the club, Rotkovich said. His comments were first reported by Fox News.
"There's something weird here," Rotkovich said he concluded.
Holmes is being held without bond on suspicion of multiple counts of first-degree murder after a shooting rampage minutes into a premiere of "The Dark Knight Rises" early Friday that left 12 people dead and 58 wounded. He is scheduled for an initial hearing Monday and has been assigned a public defender.
The gunman's semiautomatic assault rifle jammed during the attack at the Aurora movie theater, forcing him to switch to another gun with less firepower, a federal law enforcement official told The Associated Press. That malfunction and weapons switch during the shooting rampage might have saved some lives.
As the investigation into the massacre continued Sunday, the University of Colorado said it was looking into whether Holmes used his position as a graduate student to order materials in the potentially deadly booby traps that police said they found in his apartment.
Holmes got deliveries over four months to his home and school, authorities have said. The university is looking into what was received at the school to assist police with their investigation, said spokeswoman Jacque Montgomery.
The suspect was described as a budding scientist, brimming with potential, who pursued a graduate program even as he planned the attack with "calculation and deliberation," police said.
Holmes' apartment was booby trapped with jars of liquids, explosives and chemicals that could have killed "whoever entered it," Aurora Police Chief Dan Oates said, noting it would have likely been one of his officers.
Investigators spent hours removing the explosive materials Saturday.
Inside the apartment, bomb technicians neutralized a "hypergolic mixture" and an improvised explosive device containing an unknown substance, said James Yacone, an FBI special agent. There also were containers of accelerants, creating "an extremely dangerous environment," he said.
Oates said on CBS' "Face the Nation" that he had never seen a booby trap as elaborate as what was found in the apartment.
By late Saturday afternoon, all hazards had been removed from the apartment and residents in surrounding buildings were allowed to return home, police said.
The exception was Holmes' apartment building, where authorities were still collecting evidence. Authorities covered the windows of Holmes' apartment with black plastic to prevent anyone from seeing in. Before they did, a man in an ATF T-shirt could be seen measuring a poster on a closet that advertised a DVD called "Soldiers of Misfortune." The poster showed several figures in various positions playing paintball, some wearing masks.
Police left the apartment building carrying a laptop computer and a hard drive about 8 p.m. Saturday.
President Barack Obama left Washington for Colorado on Sunday to visit with the families of victims. The city of Aurora planned a vigil to remember the dead and wounded in the shooting later in the evening.
Congregations across Colorado prayed for the shooting victims and their relatives. Churches sent out social-media appeals for neighbors who wanted to join in remembrance. Elderly churchgoers at an aging Presbyterian church within walking distance near Holmes' apartment joined in prayer, though none had ever met him.
Among the dead was a 6-year-old girl and a man who died on his 27th birthday and a day before his wedding anniversary. Families grieved and waited at hospitals, which reported at least seven people still in critical condition as of Sunday.
While authorities continued to refuse to discuss a possible motive for one of the deadliest mass shootings in recent U.S. history, details about Holmes' background as a student and would-be scientist trickled out.
He had recently withdrawn from the competitive graduate program in neuroscience at the University of Colorado Denver, where he was one of six pre-thesis Ph.D. students at its Neuroscience Program to be funded by a prestigious grant from the National Institutes of Health. The program of 35 students is dedicated to training outstanding neuroscientists and academicians who will make significant contributions to neurobiology, the university said in a statement.
In the first year of the five- to seven-year program, students take classes and complete three, three-month research rotations in the labs of different professors.
Professors who worked with him either did not return calls or declined to comment, saying police and university officials had told them not to speak to the media.
At one point in the year, Holmes was engaged in research about RNA and was to present a paper May 8 about RNA Biomarkers, according to a class schedule. It was unclear if he presented the paper.
Holmes recently took an intense, three-part oral exam that marks the end of the first year. Those who do well continue with their studies and shift to full-time research, while those who don't do well meet with advisers and discuss their options, including retaking the exam.
University officials would not say if he passed, citing privacy concerns.
The university said Holmes gave no reason for his withdrawal, a decision he made in June.
Individuals who commit acts of mass violence often have suffered some kind of loss and aren't able to bounce back from it, said Barry Spodak, a behavioral threat assessment consultant who has worked with the Secret Service and the U.S. Marshals Service.
"Individuals who carry out acts like this of mass violence tend to perceive themselves to have suffered significant losses or failures and the people around them have generally been worried about their ability to deal with it," Spodak said.
Spodak has not spoken with Holmes or been involved in the investigation. FBI behavioral analysts from Quantico, Va., were assisting in the investigation, FBI spokesman Dave Joly said Sunday.
Holmes was not allowed access from the institution after his withdrawal, which was "standard operating procedure" because he was no longer affiliated with the school, Montgomery said. Holmes had no contact with university police, she said.
In a resume posted on Monster.com, Holmes listed himself as an "aspiring scientist" and said he was looking for a job as a laboratory technician.
The resume, first obtained in Holmes' home state of California by The Press-Enterprise in Riverside, paints a picture of a brilliant young man brimming with potential: He worked as a summer intern at the Salk Institute for Biological Studies in La Jolla in 2006 and mapped the neurons of Zebra finches and studied the flight muscles of hummingbirds while an undergraduate at the University of California, Riverside.
He also worked as a cabin counselor to underprivileged children at a summer camp in Los Angeles in 2008. In a statement, Camp Max Straus confirmed Holmes had worked there for eight weeks. The camp provided no other details about Holmes but said such counselors are generally responsible for the care and guidance of roughly 10 children.
Ritchie Duong, a friend who has known Holmes for more than a decade, told the Los Angeles Times that in high school he liked to play cards and video games. They both attended undergraduate school at the University of California, Riverside, where they saw each other once a week to watch the TV show "Lost."
Duong last saw Holmes in December when they met for dinner in Los Angeles and saw a movie together. His friend seemed fine, he told the newspaper.
Academics came easily to Holmes both at high school and at the UC Riverside, Duong said.
"I had one college class with him, and he didn't even have to take notes or anything. He would just show up to class, sit there, and around test time he would always get an 'A,'" said Duong, 24.
Holmes was being held in solitary confinement for his protection at a Denver-area county detention facility.
During the attack early Friday, Holmes set off gas canisters and used the military-style semiautomatic rifle, a shotgun and a pistol to open fire on the unsuspecting theater-goers, Oates said. Holmes had bought the weapons at local gun stores in the past two months. He recently purchased 6,000 rounds of ammunition over the Internet, the chief said.
The gun that jammed had a high-capacity ammunition magazine, according to the federal law enforcement official who spoke to The Associated Press on condition of anonymity in order to discuss the investigation. Police have said that a 100-round drum magazine was recovered at the scene and that such a device would be able to fire 50 to 60 rounds a minute.
The federal official spoke on condition of anonymity to in order to discuss the investigation, said the disabled weapon
Holmes also bought an urban assault vest, two magazine holders and a knife for just over $300 on July 2 from an online supplier of tactical gear for police and military personnel, according to the company. Chad Weinman, CEO of TacticalGear.com, said his company processes thousands of orders each day, and there was nothing unusual in the one that Holmes placed.
The Batman movie, the last in the trilogy starring Christian Bale, opened worldwide Friday with midnight showings in the U.S. "The Dark Knight Rises" earned $30.6 million in the midnight screenings, and, according to industry estimates, roughly $75 million on that day as a whole. That put it on track for a weekend total of $160 million.
That amount would surpass the $158.4 million debut of "The Dark Knight" in 2008 and give "Dark Knight Rises" the third-highest domestic weekend opening ever after the 3-D films "The Avengers" with $207.4 million and "Harry Potter and the Deathly Hallows -- Part 2" with $169.2 million.
The shooting was the worst in the U.S. since the Nov. 5, 2009, attack at Fort Hood, Texas. An Army psychiatrist was charged with killing 13 soldiers and civilians and wounding more than two dozen others.
Across the street from the movie theater, a man who placed 15 crosses near Columbine High School after a 1999 massacre there has returned to Colorado with 12 crosses for the victims of Friday's shooting.
Greg Zanis, of Aurora, Ill., began putting up the 3 1/2-foot-tall crosses Sunday on a hill across the street from the Century 16 theater.
---
Trip wires, Batman items found in theater shooting suspect's home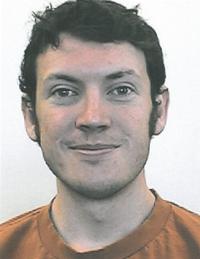 Source
Trip wires, Batman items found in theater shooting suspect's home
By Louis Sahagun and Alexandra Zavis
July 22, 2012, 1:19 p.m.
The apartment of the suspect in the Colorado theater rampage was decorated with Batman items and crisscrossed with waist-high trip wires attached to more than 30 improvised grenades strewn across the living room floor, a law enforcement official close to the case said Sunday. Nearby were 10 gallons of gasoline "to enhance the thermal effect."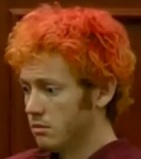 The suspect, James Holmes, 24, is accused of opening fire at a midnight showing of the latest Batman movie,"The Dark Knight Rises." Twelve people were killed in the attack; 58 were injured.
Investigators who served search warrants Saturday at Holmes' 850-square-foot, third-floor apartment in a rundown section of Aurora "found a Batman poster on a wall, a Batman mask and other Batman paraphernalia," according to the official, who has not been identified because of the sensitivity of the case.
The design and placement of the improvised explosive devices "seemed to mirror a chaotic state of mind," the official said. "There was a level of sophistication to it all. It will be interesting to see what a post-mortem forensic analysis determines regarding the chemicals, powders and devices rigged up in there, and whether the firing train would have actually functioned."
The apartment was earlier described as a death trap, designed to kill police or other first-responders.
Investigators discovered one "trip wire about waist-high and just inside the door, so that if the door opened it would push on the booby trap," the official said.
A second trip wire was found in another part of the apartment, he said, adding that it was connected to acids that would have been highly corrosive and explosive when combined.
The improvised grenades included 30 aerial shells that had been emptied and refilled with mixtures of explosive powders, jars containing explosive liquids and .223- and .40-caliber bullets. The devices were connected by wires to a "control box" in the kitchen, which on Saturday was neutralized and dismantled by authorities.
"Regarding the bullets in the jars — bullets don't usually explode like that," he said. "Overall, however, if the devices including the 10 gallons of gasoline had gone off, the fireball alone would have blown up and consumed the entire third floor of the apartment building."
Items seized in the apartment on Saturday included chemical compounds, some of which had been purchased locally, and a desktop computer, the official said.
Police on Sunday concluded the processing and collecting of evidence from inside Holmes' apartment, but chemical hazards remain, Det. Shannon Youngquist-Lucy, a spokeswoman for the Aurora Police Department, said in a statement.
Building residents who were evacuated after the shooting are being allowed to retrieve personal items from their apartments, but Youngquist-Lucy could not say when it would be safe enough for them to move back home.
As for the theater where the shootings occurred, police had expected to return it to the owners on Wednesday but now say it could take up to a week to release the premises.
"This is for evidentiary purposes for case preparation," Youngquist-Lucy said.
---
Column: 'Gun-free zones' never gun free
Source
Column: 'Gun-free zones' never gun free
By William Perry Pendley
In the very early morning hours on July 20, I was in Aurora preparing to fly out of Denver International Airport when, standing at the gate, I pulled up the terrible news on my mobile telephone. As a Colorado resident since 1989, I was reminded of the day in 1999 when I rushed to pick up my sons from their Jefferson County public schools after gunmen invaded Columbine High School.
I thought as well of a snowy December day in 2007 when a gunman murdered missionaries and church-goers in Arvada and Colorado Springs. As in the hours following those tragic days, much remains unknown about the murders and the man who commited them; soon we will know more than we ever would have wanted.
Likewise, as occurred following those tragedies, yesterday, even before my flight landed on the East Coast, there were declarations by some, including New York City's Mayor Michael Bloomberg, that guns, gun-ownership and Second Amendment rights are the reasons for these tragedies.
I write this in the darkness of Saturday's early morning hours knowing that, because the organization I lead defends the rights of law-abiding citizens to exercise their federal and state constitutional rights to keep and bear arms and, if they qualify, to carry concealed weapons, we will be described as part of this alleged "national problem." Such accusations ignore, not only that gun rights are supported overwhelmingly by the American people, but also that the Supreme Court of the United States affirmed those rights in two landmark rulings in 2008 and 2010. (In the latter case, Justice Alito cited to our brief.)
Furthermore, earlier this year, in a case we brought on behalf of Students for Concealed Carry on Campus and three Colorado students, a unanimous Colorado Supreme Court upheld the Colorado Concealed Carry Act, which allows those who qualify to carry firearms throughout Colorado — with four specific exceptions: locations prohibited by federal law, K-12 schools, public buildings with metal detectors and private property. The court overruled attempts by the University of Colorado to set its own policies and bar concealed carry weapons and the exercise of Second Amendment rights on its campuses.
It appears that Cinemark Holdings Inc., owner of the theater where these murders took place exercises its rights as an owner of private property in Colorado to bar those who hold concealed carry permits from exercising their rights in its theaters. As a result, law-abiding citizens, including owners of concealed carry permits, who were in the theater that dreadful night were unarmed and thus unable to defend themselves and their fellow movie-goers from the murderous attack visited upon them.
Opponents of the Second Amendment and concealed carry laws call the areas created by Cinemark's decision "gun-free zones." They are not. As we discovered to our great horror in the early morning hours of July 20 and as we have discovered in the past, they are free only of the guns owned by law-abiding citizens.
William Perry Pendley, an attorney, is president of Mountain States Legal Foundation.
---
Obama using the Colorado murders to get reelected in 2012?
Source
Obama mourns with Colorado community looking for answers
By Trevor Hughes, USA TODAY
AURORA, Colo. – President Obama visited Sunday with families of the victims of the movie-theater massacre and some of the survivors as the suburban community mourned its losses and investigators tried to find a motive for one of the worst cases of gun violence in U.S. history.
President Obama speaks Sunday at the University of Colorado Hospital in Aurora, Colo., following a visit with victims and family members of Friday's shootings.
"Words are always inadequate in these kinds of situations, but my main task is to serve as a representative of the entire country and let them know we are thinking about them and will continue to think about them each and every day," Obama said. "The awareness that not only all of America but much of the world is thinking of them might serve as some comfort.''
Obama went to the University of Colorado hospital here, where 23 of the 70 victims were treated. He praised a "magnificent'' effort by local police and singled out the story of one young woman's heroic action to stop a wounded friend's bleeding as the gunman continued firing.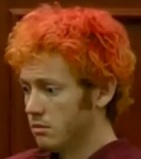 Twelve people were killed and 58 more were injured in the attack inside a crowded movie theater. Police Chief Dan Oates said the man being held in the shooting, James Holmes, 24, was not cooperating with authorities. "He lawyered up. He's not talking to us," Oates said.
A recent dropout from a neuroscience graduate program, Holmes has been assigned a public defender. He is scheduled to make an initial court appearance today.
Holmes, taken into custody outside the theater early Friday morning, is being held without bond in solitary confinement on suspicion of multiple counts of first-degree murder.
Oates said it may take months for police, FBI and behavioral analysts to determine a motive for the bloody rampage in a theater filled for a midnight showing of The Dark Knight Rises.
In San Diego, where Holmes graduated from high school, Jerry Borgie, pastor at Peñasquitos Lutheran Church, recalled Holmes as "a little on the shy side."
"I don't think that he had a lot of friends,'' Borgie said.
"It's sickening that somebody could just do that," said Brian Pettee, 35, who attended an evening vigil for the victims with his son Austin, 14. It was held at Aurora Municipal Center, within sight of the theater.
---
Obama uses shooting to get reelected???
Source
Obama visits Colorado to console victims' families
Jul. 22, 2012 03:13 PM
Associated Press
AURORA, Colo. -- President Barack Obama arrived in Colorado to deal with the horror of the movie theater massacre in in person Sunday, making a brief stop in a shattered town to comfort families of the victims senselessly gunned down while viewing a blockbuster movie.
Air Force One touched down late Sunday afternoon at Buckley Air Force Base in Aurora, where two of the shooting victims were stationed.
The impossible-to-understand killings -- apparently the work of an unhinged former doctoral student -- briefly silenced the presidential campaign over the weekend. Both Obama and Republican challenger Mitt Romney cut short their schedules late last week and closed down their television advertising in Colorado out of respect for the victims and their families.
"We need to embrace them and let them know we will be there for them as a nation," Obama said Saturday in his weekly radio and Internet address.
The president planned just a brief visit to Aurora -- a bit under 2 1/2 hours -- during which he was also scheduled to meet with local officials in the Denver suburb, where the shots rang out at a multiplex theater early Friday. Twelve of the victims died, 58 were injured.
"I think the president coming in is a wonderful gesture," said Aurora's mayor, Steve Hogan. "He's coming in, really, to have private conversations with the families. I think that's totally appropriate."
Hogan told ABC television's "This Week" that it "certainly means a lot to Aurora to know that the president cares."
After the Colorado stop, Obama is flying to San Francisco, where on Monday he'll begin a previously scheduled three-day campaign trip that includes a speech to the Veterans of Foreign Wars in Reno, Nevada, multiple fundraisers in California, Oregon and Washington state, and a speech to the National Urban League convention in New Orleans.
Aides said Obama received updates Saturday from his homeland security adviser, John Brennan, on the investigation into the shooting and the attempts by authorities to gain access to the suspect's apparently booby-trapped apartment.
For Obama, the Colorado visit was to be his second to the state in just over three weeks. Last month, he flew to Colorado Springs to share the pain of homeowners whose houses had been turned to charred heaps by a record outbreak of wildfires.
Obama and Romney used previously scheduled campaign appearances on Friday to focus attention on the need for national unity in the aftermath of the shootings. Their campaign teams rescheduled Sunday television news show appearances by top aides and surrogates, essentially providing a break in what has been an increasingly negative campaign.
The Colorado rampage injected a new tone into the campaign after Obama and Romney had clashed repeatedly over the economy, health care programs for the elderly, and the Republican candidate's tax returns.
Obama was set to start his second day of events in Florida when the shootings occurred, prompting his team to address the violence at a previously scheduled rally in Fort Myers, Florida, and scrapping an event in suburban Orlando. Obama told supporters in Fort Myers that the shootings served as a "reminder that life is very fragile."
"Our time here is limited and it is precious. And what matters at the end of the day is not the small things, it's not the trivial things," he said. "Ultimately, it's how we choose to treat one another and how we love one another."
Romney echoed Obama's call for unity, saying at a previously scheduled event in Bow, New Hampshire, that he joined with the president and first lady in offering condolences for those "whose lives were shattered in a few moments, a few moments of evil in Colorado."
"The answer is that we can come together. We will show our fellow citizens the good heart of the America we know and love," Romney said.
Yet, beyond the calls for a higher purpose, the shootings could raise the profile of gun rights in the presidential campaign, an issue which has played a minor role so far.
As a senator, Obama voted to leave gun makers and dealers open to civil lawsuits, and as an Illinois state lawmaker he supported a ban on all forms of semiautomatic weapons and tighter state restrictions generally on firearms.
Following the killing of six people and wounding of then-U.S. Rep. Gabrielle Giffords in Tucson, Arizona, in 2011, Obama called for a series of steps to "keep those irresponsible, law-breaking few from getting their hands on a gun in the first place."
Among those steps was a better federal background check system. The administration said Friday that it has indeed improved the amount and quality of information poured into that system, allowing background checks to be more thorough.
But the administration has offered no detailed, public explanation of how it is following up on all of Obama's previous promises, and it had no comment about any need for new legislation.
Romney backed some gun control measures when he was governor of Massachusetts. When he challenged Sen. Edward M. Kennedy in 1994 he declared, "I don't line up with the NRA." In April, Romney told the National Rifle Association, an influential lobbying group representing gun owners, he was a guardian of the Second Amendment of the U.S. Constitution. That amendment guarantees the right to bear arms.
Romney spokeswoman Andrea Saul said the Republican candidate believes that the "best way to prevent gun violence is to vigorously enforce our laws."
---
Suspect in Colorado Shooting Appears in Court
Source
Suspect in Colorado Shooting Appears in Court
By DAN FROSCH
Published: July 23, 2012
CENTENNIAL, Colo. — With a wild scatter of hair dyed bright red-orange, his eyes drooped downward or closed, James E. Holmes made his first court appearance on Monday just days after he allegedly opened fire on a midnight showing of "The Dark Knight Rises" in Aurora, killing 12 people and wounding 58.
Mr. Holmes, 24, who has not been speaking to authorities since his arrest and is being held in solitary confinement on suspicion of first-degree murder at the Arapahoe County Detention Center, has been appointed a lawyer in the case, James O'Connor, the region's chief public defender.
Monday's advisement hearing before Judge William Blair Sylvester lasted about 15 minutes, and Mr. Holmes, who appeared dazed, did not speak. District Attorney Carol Chambers, who has a reputation in Colorado for seeking the death penalty in capital cases, is expected to file formal charges on Monday, July 30.
Outside the courthouse, just south of Denver, a growing throng of news media members and curious onlookers gathered hoping for a glimpse of Mr. Holmes, whose motives have been cloaked in mystery. The courtroom itself was packed and a room was fashioned to accommodate the overflow of reporters who have come from around the world to cover the case.
Just days after the horrific shooting unfolded miles away on Friday, details were still unfolding about Mr. Holmes, a budding scientist who was doing graduate work at the University of Colorado Denver, Anschutz Medical Campus before dropping out this year, and who once won a prestigious grant from the National Institutes of Health.
Friends and those who knew Mr. Holmes, who hailed from Southern California, have described him as quiet and strange, although talented.
Chief Dan Oates of the Aurora police has said that authorities were making progress in the case, but cautioned that the investigation would take time.
The police have said they believe that Mr. Holmes began planning his rampage months ago, when he began acquiring the guns and ammunition he used for the shooting and also to rig his apartment with explosives. Mr. Holmes was able to purchase thousands of rounds for his weapons over the Internet.
Jack Healy, John Eligon and Serge Kovaleski contributed reporting from Aurora, Colo.
---
100 million gun owners didn't kill anyone last week
Source
Patton: 100 million gun owners didn't kill anyone last week
Posted: Thursday, July 26, 2012 7:00 am
Guest commentary by Doug Patton
"Laws that forbid the carrying of arms ... disarm only those who are neither inclined nor determined to commit crimes." - Thomas Jefferson
For my 10th birthday, I wanted a BB gun. Like the mother in "A Christmas Story," Mom simply said, "You'll shoot your eye out." Dad had a wiser response. He gave me a choice: I could have the BB gun or a pair of Roy Rogers cap pistols I had been admiring. He made it clear to me that once I owned a weapon that actually fired real projectiles — even if they were only BBs — my toy gun days were over. I chose the pistols, and he knew I wasn't ready for the real thing.
Two years later, at age 12, with my toy gun days behind me, Dad bought me a bolt-action .22-caliber rifle and taught me how to use it — safely. I still remember the three simple rules he taught me: This is not a toy, never point it at anyone, and always assume that it is loaded.
As I grew into a teenager, I always knew where Dad kept our guns — mine and his. They were not locked up. They were standing in their cases in the closet in my parents' bedroom, with the ammunition on the shelf above. Yet never once did it occur to me to take those guns to school and shoot my classmates. Nor did I ever contemplate walking into a packed movie theater or a crowded mall and begin firing.
None of us has any way of knowing whether James Holmes, the shooter in Aurora, Colorado, is simply an evil genius putting on an act in court or if he is a loon who really believes he is Batman's nemesis, the Joker. We don't know if his father ever taught him how to use firearms, or if he got his knowledge from watching TV and movies, and playing violent video games.
What we do know is that a society that once lived in reality has evolved into a culture wallowing in fantasy violence, ruled by people whose goal is to disarm the good guys, leaving us all at the mercy of the bad guys.
We know that, like so many communities today, Aurora, Colorado, did not allow law-abiding gun owners to carry their weapons into the theater that night. Perhaps if they had, someone might have been able to stop Holmes before he killed a dozen innocent people and wounded scores of others.
Even in states that allow concealed carry of firearms, politically correct business owners can forbid the possession of such weapons in their establishments. A sign on the door of the Von Maur department store in Omaha, Nebraska, announces that guns are not allowed. On Dec. 5, 2007, 19-year-old Robert Hawkins read that sign as follows: "Even our security guards are unarmed! Come on in and shoot us!" So he did, killing eight people and wounding five others.
Shortly after my dad bought me those cap pistols instead of that BB gun, a teenage punk named Charles Starkweather went on a rampage across Nebraska, killing 11 people. The entire Midwest was terrified. As the debate again heats up over banning certain sized magazines for particular weapons, limiting the quantities and calibers of ammo, as well as other new forms of gun control, it is instructive to note that Starkweather's weapons of choice on that spree were a pistol, a knife, a .22 rifle, similar to mine, and a .410 shotgun like one I almost bought a few years later.
Charles Starkweather proved in 1958 that he could kill just as many people with a .22 rifle and a small caliber shotgun as Robert Hawkins or James Holmes could a half-century later with a so-called assault rifle. Evil finds a way. As Bruce Wayne's butler tells him in a previous Batman movie, "Some men just want to watch the world burn."
In the wake of these latest murders, as you hear our politicians blather on about more gun control, remember that 100 million gun owners didn't kill anyone last week. They are the good guys. They are on our side.
---
Misunderstanding of second amendment is a new problem
Source
Letter: Misunderstanding of second amendment is a new problem
Posted: Thursday, August 2, 2012 9:12 am
Tribune
The murder rampage in Aurora, Colorado, has caused some to conclude that had more people in the movie theater been armed, perhaps 40 people would have been killed, and that the Second Amendment to the U.S. Constitution "applies to ONLY those people who are in the militias."
I cannot follow the convoluted illogic which concludes that more armed people would have resulted in more deaths. If the same crime had been attempted in Arizona, where law-abiding citizens are allowed to carry weapons concealed or unconcealed, it is likely that one or more armed citizens would have shot the perpetrator before anywhere near 12 people had been killed. Prohibiting the carrying of arms in a location only ensures that someone with a murderous intent will have a risk-free environment in which to commit the crime.
The Second Amendment reads, "A well regulated militia being necessary to the security of a free state, the right of the people to keep and bear arms shall not be infringed." The first clause referencing the militia is a subordinate clause. The second clause referencing the people is the main clause. It does NOT state "the right of militia members to keep and bear arms shall not be infringed." When the U.S. Constitution references the people, it means the people, not the states or the militia. The inference that Second Amendment rights are limited to militia members is a non sequitur, it does not follow. The first clause refers to the necessity of the people to have the right to keep and bear arms in order that they, the people, could form militias when necessary for their security. The founding fathers were distrustful of standing armies, especially those under the authority of the federal government. It's true, Alexander Hamilton and James Madison discoursed on this in "The Federalist Papers." The Second Amendment, and the other nine amendments in the Bill of Rights, are rights of the people, are not dependent upon any conditions, inferred or otherwise, and were required by the representatives of the citizens of the 13 newly independent states before they would ratify the Constitution.
The Second Amendment does not grant the right to keep and bear arms; it validates the right which had existed for centuries prior in English Common Law, and was enunciated in the English Bill of Rights of 1688. The right has always been recognized as an individual right, applicable to individual citizens.
Despite the unwarranted assertion that membership in a militia is required to keep and bear arms, Title 10, Section 311, of the United States Code states, "The militia of the United States consists of all able-bodies males 17 years of age and under 45 years of age." In any event, as George Mason wrote at the time of the adoption of the Constitution, "Who are the militia? They consist now of the whole people, except a few public officers." Tench Coxe wrote, "The militia, are in fact the effective part of the people at large." Patrick Henry stated "The great object is that every man be armed ... Everyone who is able may have a gun." Thomas Jefferson wrote "No Free man shall ever be debarred the use of arms." So, the founding fathers have us all covered: We all have the individual right to keep and bear arms, and in addition, we are all members of the Militia.
No misunderstanding of the Second Amendment was exhibited until the 20th Century, when people who were too timid or craven to defend their lives and liberties themselves, and who would rather hire someone else to do it for them, felt that since they did now want a firearm, no one else should have one.
Arthur C. Peterson
Mesa
---
xxx
Source
---
xxx
Source
---
xxx
Source
---
xxx
Source
---
xxx
Source